Essential Oils for Skin Conditions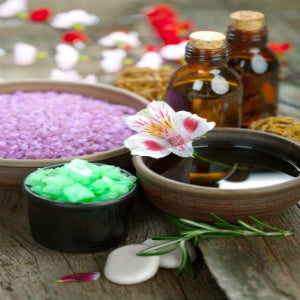 As an Amazon Associate and affiliate with other programs, I may earn revenue from qualifying purchases through affiliate links. This does not affect the price you pay. Privacy Policy / Disclosures. **.**
Essential Oils for Skin Conditions

Using essential oils for skin conditions offers a generally safe way to deal with minor skin problems and sometimes help manage more persistent ailments.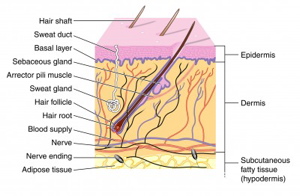 Skin is prone a number of conditions,some of which can benefit from essential oils.
This article suggests essential oils for the following skin conditions:

Important: If you haven't previously used an essential oil, it's always a good idea to spot test the oil before using it extensively. If you see any type of adverse reaction from one of the suggested blends, stop using it immediately.

To get rid of skin tags, use one of the following blends:

or

Apply a little of the blend to skin tags once or twice a day. Optionally, then cover the skin tag with a bandage.
These blends may require several weeks or more of use.
 
Source: Essential Oils For Healing
Essential Oils for Age Spots

Small, flat dark spots on the skin, known as age spots, liver spots, sunspots, or solar lentigines, are harmless, but you may see them fade with one of the following blends.

Age Spot Bandage

Blend ingredients. Apply to age spots. Cover with a bandage.
Age Spot Prevention Face Spray
Blend ingredients in a spray bottle. Shake well before each use. Avoid spraying in eyes.
Age Spot Hand Soak or Bath

Blend ingredients. Stir into a basin of water for a hand soak or into a bath.
Source: Essential Oils For Healing
If you want to use a single essential oil for age spots, try frankincense.
Essential Oils for Warts

The Complete Book of Essential Oils and Aromatherapy recommends the following essential oils to get rid of warts:
You may need to experiment to find the oil that works best for you, as there are different types of warts and everyone responds differently.
Important: Some of the oils, especially cinnamon leaf and oregano, may irritate the skin of some people.
Verruca and Wart Blend

Dilute a drop of the blend in 2–4 drops carrier oil. Apply to wart once a day.

Essential Oils for Boils
For painful, red, swollen boils, make an essential oil compress:

Source:

Boil Bandage

Apply blend to bandage and cover boil.

Source: Essential Oils For Healing

Essential Oils for Hives

If you have hives, it's best to know the underlying cause before using essential oils. If you are confident its something that essential oils aren't likely to irritate, here are two blends that can soothe this skin condition.

Hives Relief Oil
Mix the following ingredients in a small container and dab on your skin as needed:

Note: Don't use on an open wound or near sensitive body parts.
Source: Essential Oils For Healing

Essential Oils for Blisters

Do NOT break blisters. Gently apply 1 drop undiluted lavender and 1 drop undiluted Roman chamomile, according to aromatherapist Valerie Ann Worwood in .
Blister Prevention

Rub a little of the blend onto blister-prone areas.
This content was originally published here.